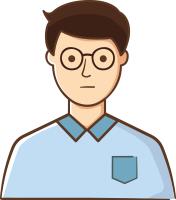 Age Group: 30's
Place of Work: Agency Owner at a
WordPress Agency
Jason is tired of endless phonecalls from irate customers becausetheir website is down. He has know about Cloud Hosting for many years, and knew he needed to migrate, but feared it would be costly, and very disruptive to his business. He tried explaining to customers their hosting wasn't up to the requirements of their website, but clients don't understand this, and didn't want to spend on a VPN. They just wanted Jason to fix it as it was now.
Jason would like to get his fleet of WordPress websites up into the cloud. He would love the scalability and flexibility of cloud hosting, and to be in control of his hosting costs. He would love to get to a point where new clients are automatically pushed onto the cloud.
Jason's Needs and Pain Points
Jason is tired of irate clients, and the disruption to his work that brings. He also feels that his competitors may steal a march on him by offering cloud services. Jason does not have the cloud engineering skills or the tech know how for AWS, and feels that it would be expensive, with a steep learning curve that would take far too much time and be very disruptive to his business. Jason's skills are specific to WordPress and is familiar with shared hosting. he is siloed in specific areas of technology
What Surprises Jason About Seahorse
Jason is amazed that it can be this easy. He can't believe its simple to use and manage. He is impressed by the speed at which he can adopt and transition from where he is now to AWS. Jason is further impressed by the added extras that Seahorse would bring like updating PHP, and within 4 clicks he can move a site to an optimised server without the site being down. He sees Seahorse as taking away the pain and saving him time